NiSoft Partners with San Jacinto College on new training centre
12 October 2018
NiSoft will provide globally recognised e3 safety management software, services and support for the upcoming San Jacinto College Centre for Petrochemical Energy and Technology.  This facility is set to become the largest training facility in the Texas Gulf Coast region.  The software that NiSoft will provide for the Centre will support the established safety rules for the petrochemical manufacturing programs and provide the documentation necessary for the college to comply with the regulations set forth as a full-functioning petrochemical plant.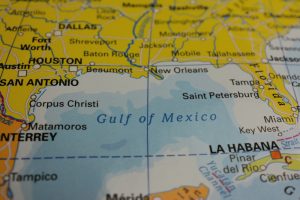 "NiSoft recognises the need and demand in the industry for qualified resources that owners and operators require to meet the increased production in the region," said Sean Wilson, VP Sales for North America at NiSoft. "By contributing to San Jacinto College's new facility, NiSoft hopes to assist in establishing a culture of safety and participate in training students in safety rules, giving them the tools necessary to achieve a safe working environment as they transition from the classrooms into their new careers."
The 145,000 square foot centre will be a facility for industry, by industry and house programs in process technology, instrumentation and control, electrical, non-destructive testing and craft trades.  Additional features will include the newest software programming, equipment and technology, as well as conference, training and assembly spaces.
"It is because of company partners like NiSoft that we're able to take our technology one step further in the new Centre and provide our students with a state-of-the-art training environment," said Jim Griffin, associate vice chancellor/senior VP for the petrochemical division at the college. "This is the vision: to bring real-life plant processes into the classroom to ensure our graduates are ready for hire."
NiSoft would love to hear from you regarding this partnership, to discuss e3, our safety document solutions or any other aspect of our services for process intensive industries worldwide. Contact Us