NiSoft Showcasing New Electronic Permit to Work System
20 October 2017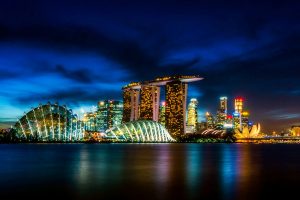 NiSoft Asia Pacific Pte. Ltd. www.nisoft.com, a leading provider of Safety Document Management Systems, Electronic Permit-to-Work and Lockout Tag-Out (LOTO) solutions will be attending the 7th Annual Downstream & Petrochemical Show Asia being held 29-30th of October at the Sands Expo and Exhibition Center in Singapore. Regional Vice Presidents Pamela Spreckley from NiSoft's Singapore office and Simon Toward from the UK, will be demonstrating the company's latest generation of the eclipse system, e3. "We are pleased to be participating in this conference as serving industries in these sectors is an important and growing part of our business", stated Ms. Spreckley.
The e3 electronic Permit-to-Work software solution is a web-based system designed from the ground-up to make full use of the flexibility and capabilities provided by browser and web technologies. The system, first released in summer 2013 has been well received. Implementations in a variety of operations including Downstream, Power Generation and Distribution are in process or have been completed and are being supported in each of NiSoft's regions; Asia-Pacific, EMEA and the Americas. "The ability to securely access e3 anytime, anywhere from a contractor's office to a remote site location greatly enhances productivity. Simply stated, information is available where you need it, when you need it", says Mr. Toward.
NiSoft cordially invites conference and show attendees to visit us in Stand D4.