NiSoft Winners Announced
29 May 2019
Fantasy football (or soccer depending on your preference) is a big deal in NiSoft's offices around the world. It seems like a very long time ago, but back in August 2018 the 2018-19 English Premier League kicked off with teams full of enthusiasm and high hopes. Now fast foward to May 2019 and Manchester City have pipped Liverpool to the title, with almost all the other front runners trailing in their wake.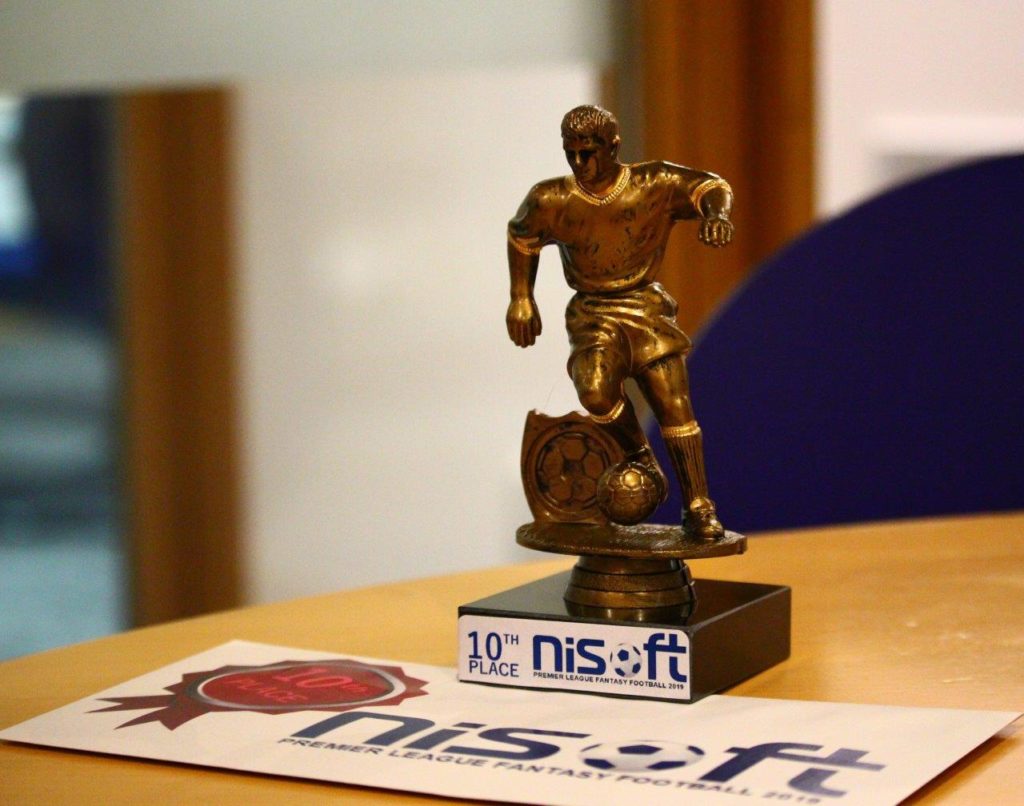 We started our NiSoft Fantasy Premier League journey with 27 hopeful contenders across the Belfast, Singapore and Denver offices. Each one hoping to the be the winner of the coveted NiSoft Fantasy Football trophy come May 2019. Like Liverpool, Tottenham Hotspur and Arsenal, many players have shared the limelight for the top spot, edging ever closer to the coveted Fantasy League title. In the end, just like a Stephen Gerard slip, all but a few fell away leaving our eventual winner, Chris Ead VP of Corporate Systems, to claim the top prize and the respect and well-masked envy of his peers.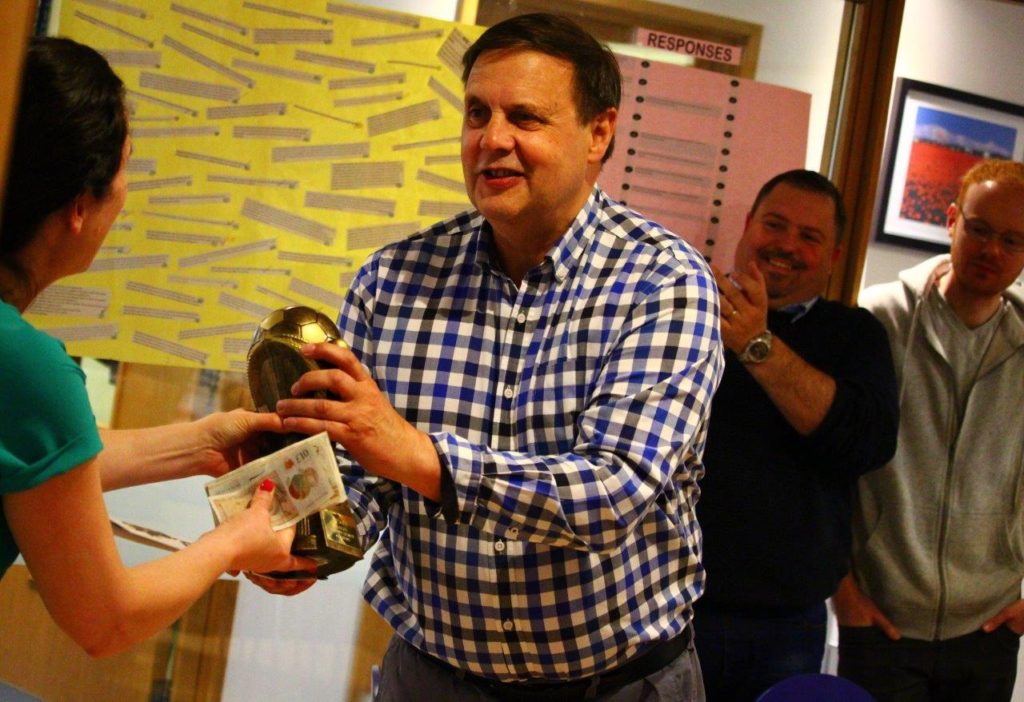 Chris wasn't the only winner on the day, as Barry Patton came in a close 2nd place, alongside Paul McCarthy in 3rd. Special mention goes to Daliya Khadir and Kylie McRoberts who won the spot prizes for a very respectable 10th place.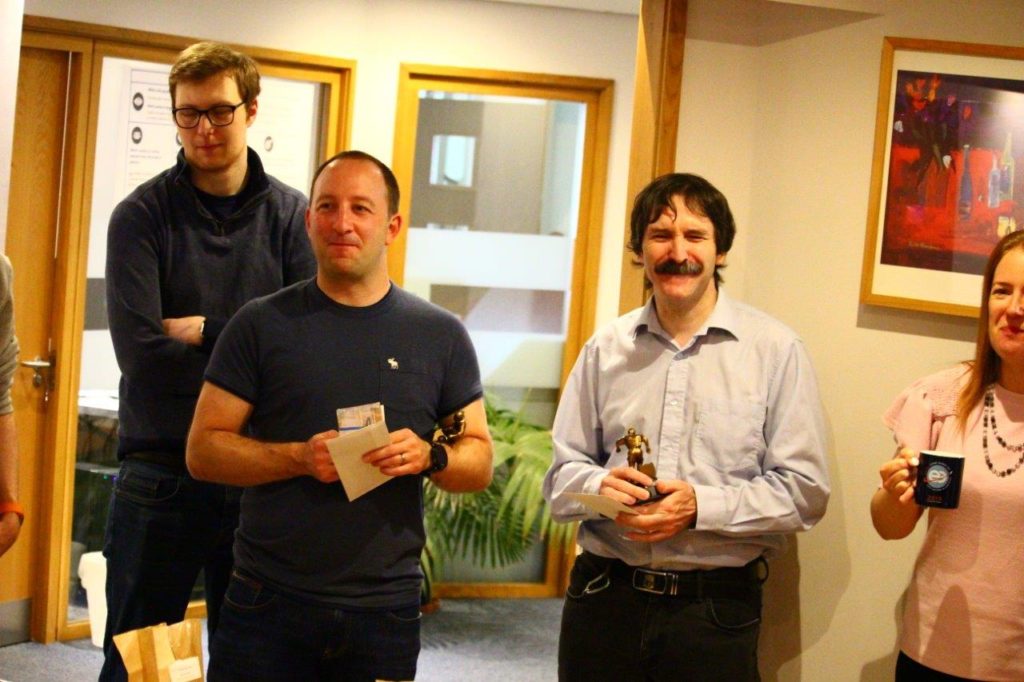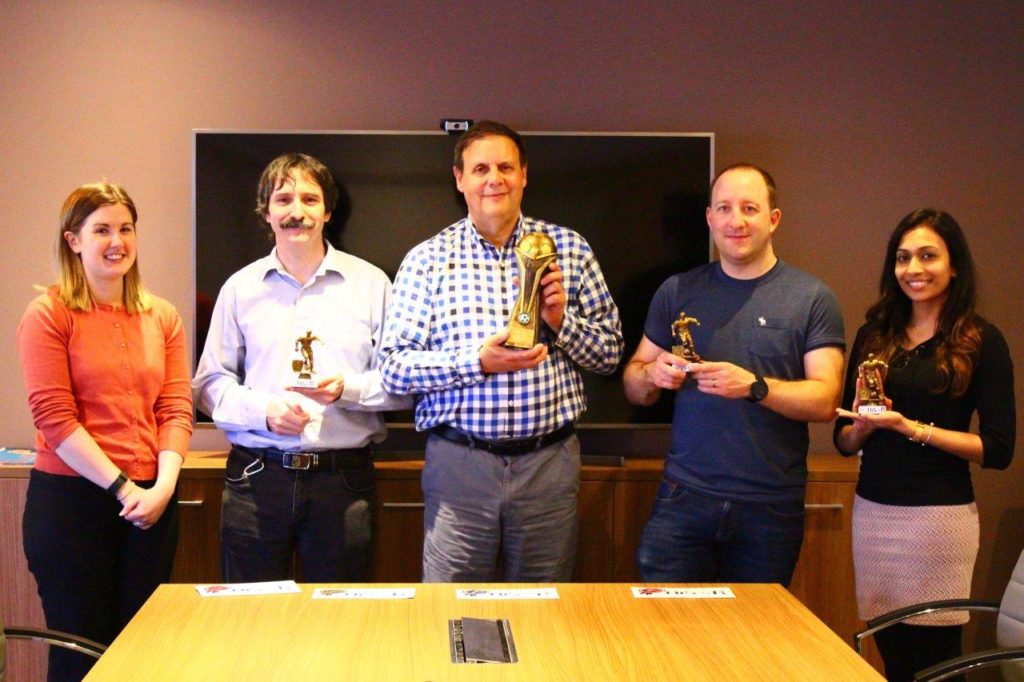 It all kicks off again in a few months time in August 2019, where everyone will be keeping a close eye on this years' crop of winners to see if they can pit their wits sucessfully against these Fantasy Gurus to become the 2019-20 NiSoft Fantasy League champion!